Trump Says U.S. Post Office Should Charge Amazon 'Much More'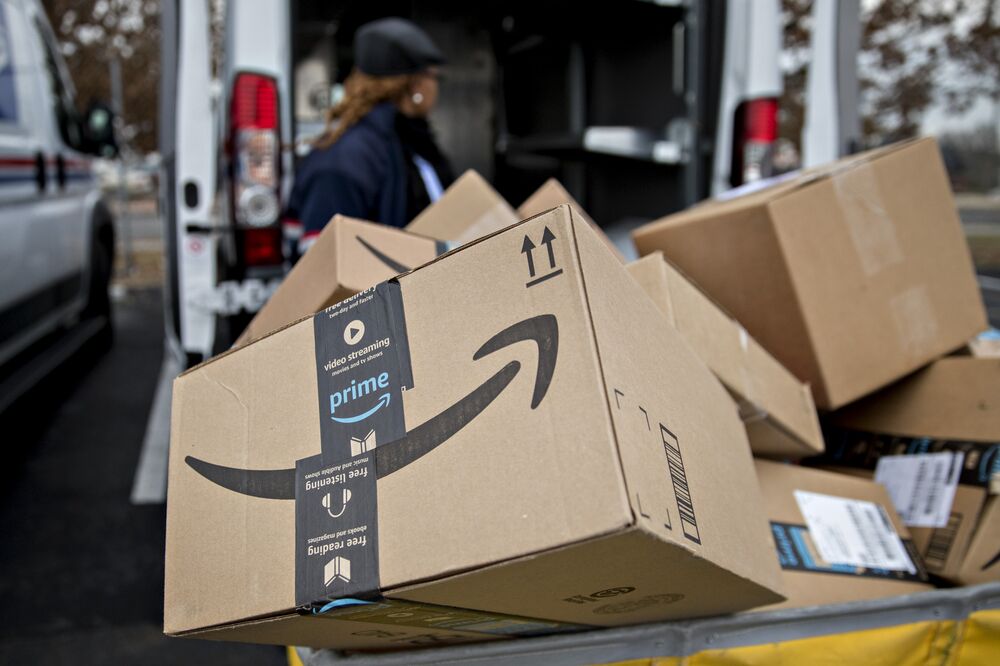 President Donald Trump said Friday the U.S. Postal Service should charge Amazon.com Inc. more to deliver packages, the latest in a series of public criticisms of the online retailer and one that sent the company's stock lower in pre-market trading.
The post office "should be charging MUCH MORE" for package delivery, the president tweeted from his Mar-a-Lago estate in Florida, where he's been spending the holidays.
"Why is the United States Post Office, which is losing many billions of dollars a year, while charging Amazon and others so little to deliver their packages, making Amazon richer and the Post Office dumber and poorer?" Trump told his 45 million followers.
Trump has regularly criticized Amazon from his Twitter account and targeted Chief Executive Officer Jeff Bezos, who also owns the Washington Post newspaper and is currently the world's richest man with an estimated net worth of $100 billion. In August, Trump accused the company of causing "great damage to tax paying retailers," even though the internet giant began collecting sales tax on products it sells directly in April.
As with prior missives targeting the company, Trump's message appeared to concern investors. Amazon stock was positive in premarket trading on Friday and then fell as much as 0.6 percent after Trump's post to Twitter. It was down 0.35 percent shortly before 9 a.m.
Leave a Response
You must be logged in to post a comment.